How hysterical parents, incompetent therapists and malicious prosecutors destroyed the lives of
seven innocent North Carolinians – and have yet to admit they were wrong
April 13, 2021
If I had harbored even an iota of doubt about Junior Chandler's innocence, it would've been vaporized by the podcast episode below.
Most dramatically, the Duke Wrongful Convictions Clinic's meticulously assembled "Impossibility Exhibit" demonstrates that Junior was nowhere near the scene of his imaginary crimes….
But is the court paying attention?
---
Today's random selection from the Little Rascals Day Care archives….
---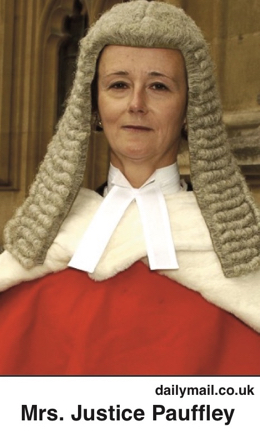 July 2, 2015
"The notion of satanic ritual abuse was dismissed as 'utter nonsense' by Mrs. Justice Pauffley in care proceedings in the family court at (London's) Royal Courts of Justice in March. Two children were coerced by their mother and her boyfriend into alleging horrendous sexual abuse and murder of babies by their father and others in a secret satanic cult…. 'There was no satanic or other cult at which babies were murdered and children sexually abused,' the judge said. The claims were 'fabricated' and 'baseless.'
"But the total lack of physical evidence does not deter the compensation chasers. At a child abuse training day in London last week run by the Association of Personal Injury Lawyers, delegates were told that satanic abuse was a reality. Barrister Lee Moore – a self-proclaimed satanic abuse survivor – and solicitor Peter Garsden, who are respectively the past and current president of the Association of Child Abuse Lawyers, 'kept going on about satanic ritual abuse,' according to a barrister who was present.
"She went on: 'Peter Garsden told the assembled band of lawyers that SRA was prevalent and would be accepted as such, "given time." The point is that at a conference of 'cutting-edge' personal injury lawyers specialising in child abuse, only one delegate was prepared to challenge these SRA proponents.' "
– From "Satanic Panic Ritual Defence" by Rosie Waterhouse in Private Eye (June 26) – hat tip, British False Memory Society
One difference on our side of the pond: The "compensation chasers" in American ritual abuse cases were much less likely to be lawyers than therapists.