Oct. 24, 2011
It's almost obscene to consider the Edenton Seven as lucky, but at least they eventually went free.
Mark Montgomery, the Durham appellate lawyer who represented Bob Kelly, cites two clients still in prison after being convicted of bizarre sexual abuse during the decade of moral panic, 1984-94.
"Junior Chandler was a driver for a (Madison County) day care. The prosecutor (the same who prosecuted Bob Kelly) alleged that Junior would drive off his route to a park by a river, strip the children of their clothes, troop them down to the river, put them in a rowboat, commit various sexual acts, put them back on the bus and take them home.
Based almost exclusively on hearsay and expert 'vouching,' Junior was convicted in 1987, and sentenced to two life sentences.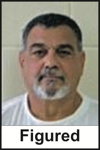 "Pat Figured was supposed to have driven from North Raleigh to Smithfield over his lunch hour to stick a screwdriver into the anal openings of his girlfriend's two children. (UNC Chapel Hill) psychologist Mark Everson testified that the children 'had been abused by Mr. Pat Figured.' Pat was convicted in 1993 and sentenced to life in prison."
Here is the North Carolina Supreme Court's 2010 decision that kept Andrew Chandler Jr. a/k/a Junior Chandler in prison.
And here is a thorough history of Pat Figured's case.
The fate of Chandler and Figured is surely appalling. However, Montgomery adds, "For each defendant who went to trial and was convicted of sexual abuse, dozens more pled guilty to a lesser charge in order to avoid trial for crimes that are difficult to defend against and carry draconian penalties."