April 13, 2021
If I had harbored even an iota of doubt about Junior Chandler's innocence, it would've been vaporized by the podcast episode below.
Most dramatically, the Duke Wrongful Convictions Clinic's meticulously assembled "Impossibility Exhibit" demonstrates that Junior was nowhere near the scene of his imaginary crimes….
But is the court paying attention?
---
Today's random selection from the Little Rascals Day Care archives….
---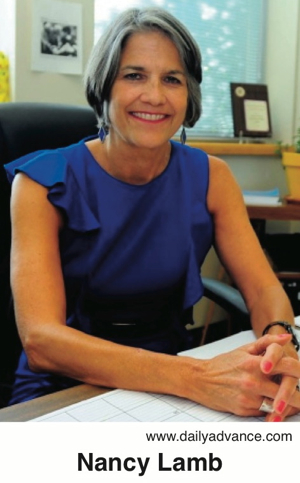 Oct. 14, 2013
"Whether Nancy Lamb should be promoted to district attorney is not simply a question of Democrats vs. Republicans. (Lamb is a Democrat; the decision on whether to appoint her to fill the rest of the late Frank Parrish's term rests with Gov. Pat McCrory, a Republican.)
"A quarter-century ago, Lamb played a crucial role in the wrongful prosecution of the Edenton Seven, defendants in the Little Rascals Day Care case. Little Rascals was an especially notorious example of a wave of 'satanic ritual abuse' day-care prosecutions during the '80s and early '90s — virtually all of them based on hysteria and a misguided campaign to 'Believe the Children.' Today no respected social scientist believes these bizarre claims were anything more than a 'moral panic.'
"Although she ranked below District Attorney H. P. Williams and Assistant Attorney General Bill Hart, it was Nancy Lamb who served not only as the prosecution's closer in the courtroom, but also its public face. And it was Lamb who, after Williams dropped off the case, continued to cling to the discredited 'ritual abuse' fantasy and who vindictively conjured up an unrelated charge against Bob Kelly after his conviction had been resoundingly overturned by the North Carolina Court of Appeals.
"Little Rascals will remain a stain on the state of North Carolina until the Edenton Seven receive a statement of innocence such as that given the Duke lacrosse defendants. Neither the prosecutors nor their ill-trained therapists have ever expressed any regrets or made any amends. To even be considered for district attorney, Nancy Lamb should be willing to address her responsibility. If she still wants to argue that the defendants were guilty, let her do so."
– From a letter I wrote last week to the Elizabeth City Daily Advance, the only daily newspaper in the seven-county First Prosecutorial District, taking issue with its editorial support of Nancy Lamb's appointment as district attorney. Editorial is here; page PDF; text cache.
The 900-word editorial could come up with "only one possible explanation for McCrory's reluctance to appoint her: partisan politics." Unmentioned was Lamb's responsibility in the district's most infamous case – perhaps the Advance has forgotten? Or thinks she deserves to benefit from a prosecutorial statute of limitations?
My letter has yet to appear.