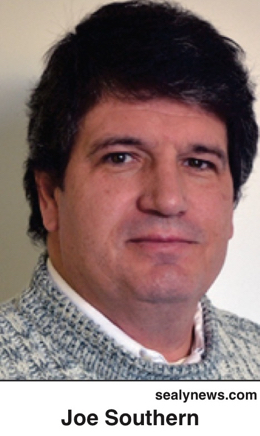 Nov. 8, 2014
"In the summer of 1989, I accepted my first job at a daily paper when The Daily Advance hired me to cover a two-county beat – Chowan and Perquimans. When I arrived, Bob Kelly had just been arrested and charged in about a dozen cases. My editor told me about it, almost in passing, and said, 'You might want to keep an eye on it.' I did, and for the next two years it consumed my life.
"I was 24 years old with a wife of two years and no children. I had no experience reporting on police and courts and was very naive as to how the system worked. As the case expanded I became convinced of the defendants' guilt. Their lawyers wouldn't let them talk and they were hard to reach in jail. Prosecutors were also tight-lipped, but some of the parents couldn't stay that way.
"For two years all I had to go on were the stories of parents and what I believed to be a mountain of evidence in the hands of prosecutors. Shortly before Bob's trial began, three important things happened. I finally got to interview two of the defendants (Robin Byrum and Scott Privott). Their stories were very convincing and I was no longer certain of their guilt. I was also promoted to an editing position and was no longer actively reporting on the case. I was in charge of the reporters who would. Also at this time the 'Frontline' show came out, pretty much blowing the lid off the prosecution's case.
"As Bob Kelly's trial unfolded, I found that the prosecution had little to no evidence. My faith in the case was weakened and I was surprised when Bob was convicted. Then another defendant (Dawn Wilson) fell and Bob's wife Betsy Kelly pleaded no contest. That upset me because I was convinced she was innocent and I wanted her to fight and prove it.
"At this point in my life, I had become a parent and soon my first marriage would end. I returned home to Colorado but continued to follow the case from afar. I was happy when the convictions were overthrown and the other charges dropped. As a parent I could now see and understand that what was normal childhood behavior was being grossly misinterpreted as signs of child sex abuse.
"In hindsight, I feel bad for everyone involved in the case. Both sides went through hell. Most of all, though, I feel for the children. Their lives were altered and family and community dynamics changed by forces beyond their control and beyond reason."
– Joe Southern, recalling his experience covering the Little Rascals case for the Elizabeth City Daily Advance
This 1991 piece, reprinted in a Del Rio, Texas, paper, seems to be reporter Southern's lone Little Rascals story to survive online. He is now managing editor of The Sealy News in Sealy, Texas.
More recently, the Daily Advance has shown far less interest in the case – well, none, actually – or in Nancy Lamb's responsibility for pursuing and prolonging it.