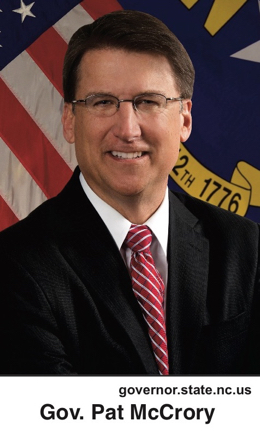 April 29, 2015
"Wednesday marks the 230th day that Governor Pat McCrory has refused to grant a pardon of innocence to Henry McCollum and Leon Brown, the two Robeson County men who both spent 31 years in prison for a rape and murder they did not commit.
"The two men, both mentally disabled and struggling to pay their bills, need the pardon from McCrory to be eligible for financial compensation from the state for the years they were wrongly incarcerated. McCrory received the petition September 11 of last year.
"McCrory has been busy of course, most recently taking an unannounced trip to Los Angeles where he appeared on a panel at conference (and hobnobbed) with Paula Abdul and other celebrities at an event called the Global Gourmet Games….
"Meanwhile Henry McCollum and Leon Brown are still waiting for justice from McCrory and still struggling to pay their water bill…."
– From "Day 230 of Gov. McCrory denying justice to Henry McCollum and Leon Brown" by Chris Fitzsimon at the Progressive Pulse (April 19)
It's not just Junior Chandler and the Edenton Seven who suffer from the indifference of elected officials who hold the power to at last do right by them.
To withhold compensation from the hapless McCollum and Brown seems especially heartless. If McCrory has an explanation for his nearly eight months of foot-dragging, he's not revealing it – unless maybe he spilled to his tablemates at the Global Gourmet Games….