Since 2016, Lew Powell has posted about Junior Chandler and the Little Rascals Day Care Case on a Facebook page. Below are the posts that offered material not already on this website. Each post included a link to a news item or other Internet material. By late 2021, some of the links included in the earliest Facebook posts were no longer operational, and have been omitted from this archive. As time goes by, more links will go bad; such is the Internet. In the archive items below, the original Internet links are under the word, "More," at the end of the item. Not retrieved here are the posts that offered Facebook users links to material published over the years on this website. Some of those commentaries and links were accompanied by a graphic headlined "Throwback Thursday" that reprinted the website entry.

2021
Dec. 31: This quote in a year-end obituary roundup popped out at me: "Why hadn't any of the suspects copped a plea, why no mea culpas, no suicides? No one got drunk and bared his soul. If everything the kids said happened, it looked like the perfect crime. Even the Mafia has snitches." It's from Harry Kuhlmeyer, chief of the Manhattan Beach Police Department, who refused to arrest Raymond Buckey despite enormous pressure from parents at McMartin Preschool. If only the prosecutors in the Little Rascals case — H.P. Williams Jr., Bill Hart, Nancy Lamb — had been able to summon up a smidgen of such skepticism….
Dec. 23: "He also said his mother turned her allegations into a game and told one child that if she got the answers right, the family would get to go to Walt Disney World." More.
Dec. 23: "Outside of baseball, cheap beer, and Botox, paranoia is America's favorite pastime. From Salem to Pizzagate, the American psyche has so routinely blazed with paranoia that conspiracy has become accepted as a part of our jangled quilt. Yet few moments in U.S. history can eclipse the turbulent events of the late 1980s and early 1990s now known as the Satanic Panic. Marked by a rash of court cases alleging widespread satanic ritual abuse, including sexual abuse and human sacrifice, what made the Satanic Panic so shocking was an almost complete lack of concrete evidence. As fringe as it may sound today, it was a fear that gripped mainstream American consciousness for the better part of a decade. – From "Searching for Satan in 2021" by Emma Louise Rodgers Romero in Skeptical Inquirer (Jan/Feb 2022). Sorry about the paywall, but this sharply perceptive papere by a graduate student in Elizabeth Loftus's seminar on "Memory and the Law" at University of California, Irvine, deserves a nod…. More.
Dec. 15: It's about justice, prosecutors, it's about justice…. More.
Dec. 10: "[The McMartin Preschool] case marked the beginning of a widespread moral panic that lasted well over a decade, permeating pop culture and upending personal lives. Why does this matter nearly 40 years later? Well, history may be repeating itself." More.
Dec. 8: "We know that the causes of wrongful convictions are plentiful and significant, and that taking measures to prevent them not only benefits innocent people but bolsters the integrity of our criminal legal system as a whole." More.
Dec. 8: The North Carolina Department of Correction has its own Sexual Offender Accountability and Responsibility program. "Through psycho-educational modules, behavior techniques and empathy training," its website says, "S.O.A.R. participants learn that sexually abusive behavior is both controllable and manageable." Junior Chandler recalls having been invited to participate, but …. "They said I had to admit I was guilty. I told them I couldn't do that, because I hadn't done anything…. What would you do?" More.
Dec. 8: "A study found 58 per cent of Brits think 'satanic ritual abuse' of children probably happens and 15 per cent think it happens often." More.
Dec. 8: A single fingerprint? More.
Dec. 5: Consequences for wrongful prosecution of Bob Kelly:
– H.P. Williams Jr., district attorney: Kept job, lost reelection. Represents deputies in shooting death of Andrew Brown Jr.
– Nancy Lamb, assistant DA: Kept job, toured nationally in defense of Little Rascals prosecution. Lost election for DA.
– Bill Hart, special deputy attorney general: Kept job, married mother of child witness.
– Mike Easley, attorney general: Kept job, elected governor. More.
Nov. 27: "Kevin Strickland was exonerated in a 1978 triple murder, but under Missouri law, he is not eligible for any compensation from the state for the 43 years he spent behind bars…. That hasn't stopped his supporters from stepping in instead, raising more than $1 million through a GoFundMe campaign to help him start a new life…."
The indifference of the state – looking at you, North Carolina – to its wrongful convictions never ceases to appall…. More.
Nov. 26: "I have up-close and personal knowledge of the justice system in the United States and how it functions. Like most systems, its main goal is to self-perpetuate. And those people who work within that system are often committed to the status quo…." More.
Nov. 26: Take heed, prosecutors. This is how it's done: "I'm not going to sully this proceeding by saying, 'I'm sorry.' That doesn't cut it," [District Attorney William] Fitzpatrick said Monday in court. "This should never have happened." More.
Nov. 24: The director of the State Crime Lab has a very long day defending junk science…. More.
Nov. 17: If there's a final nail to be driven in the coffin of the "satanic ritual abuse" day-care prosecutions, maybe this is the hammer: The National Association Of Attorneys General has released a report acknowledging that the children in the decades-ago McMartin Preschool and Kelly Michaels cases "were interviewed multiple times by parents and different investigators using unreliable and often coercive techniques. In both cases, the testimony of the children at the day cares was often bizarre and was eventually discredited." [Emphasis added.]
The prosecutions of the Edenton Seven and of Junior Chandler obviously belong in the same category.
The report continues: "Since children are more suggestible than adults when being questioned, they were strongly influenced by their interviewers, and coerced into providing unreliable information." One example from the Little Rascals Day Care case: Every child examined by the prosecution's therapists was found to have been abused; no child examined by outside therapists was found to be abused. The Duke Wrongful Convictions Clinic's analysis of tapes in Junior Chandler's case revealed a ludicrous imbalance between number of words spoken by interviewers and those spoken by children (2.9 percent, 7.3 percent, 11 percent, etc.).
The report goes on at length about how to properly interview children. The standards listed aren't new, but it's encouraging to see them earnestly supported by the nation's top-level prosecutors. And, yes, among members of the National Association Of Attorneys General is North Carolina's Josh Stein, who could even now honor the report by choosing to exonerate Junior Chandler.
Nov. 13: "Then, on Friday, Theresa A. Newman, one of Sharpe's attorneys, greeted her client with the news he'd been waiting to hear since his exoneration.
' 'Theresa called me and said, "Hey, Mr. Pardon Man." I was like, "What do you mean, 'Mr. Pardon Man?' "'' Sharpe told The Washington Post. 'She said, "The governor just pardoned you." That just left me smiling on my couch and kind of awestruck.' " More.
Oct. 31: "On this day at least, it seemed as if delving into the history of the Salem witch trials was not the main attraction. Instead, most visitors were packed into a few blocks of Essex Street, the city's commercial hub. There, tourists lined up at the Witch Mansion, billed as Salem's 'premier haunted house.' Nearby, throngs of visitors clogged storefronts, perusing window displays and sale racks…."
Might Edenton – an impecunious town that has lost more than 10 percent of its population since 2000 – ever consider monetizing its own witch-hunting history? Not yet, for sure….
But I'm reminded of this visionary 1993 letter to the editor of the Elizabeth City Daily Advance from a San Francisco man who had just watched "Innocence Lost" on PBS:
"The year is 2022. The town of Edenton, last stop on the witch-hunt trail beginning in Salem, Mass., with an intermediate stop at Joe McCarthy's office in Washington, D.C., has finally decided to build a historic marker. (It will be) directly across the street from the town's $4 million tour center, where people gather from across the nation (indeed, from around the world) to see and feel and learn about the Edenton witch hunts of 1990-1993.
"It is here where the walking tours start, where the T-shirts are sold and where the buses disgorge their curious cargo."The only question is whether the marker will speak of the community's collective shame or, instead, of the individuals and groups of good will and courage who brought lasting honor to Edenton by rescuing Bob Kelly, Dawn Wilson, the Twiddy family and the others from the nightmare that fear, hate and ignorance visited upon them…." More.
Oct. 31: Wishing this headline were as surprising as it is disgusting….  More.
Oct. 27 Re: "The sniff test: Courtroom testimony about dogs detecting dead bodies keeps sending people to prison – even without physical evidence. Critics say the science is lacking"
"Dog-sniff evidence has led to wrongful convictions, and studies show human biases skew animal behavior…. Defendants and their lawyers can't cross-examine a dog, which means the accused cannot scrutinize the evi ence or readily confront their accusers, a right enshrined in the U.S. Constitution…." More.
Oct. 27 Re: "When a Witness Recants: At fourteen, Ron Bishop helped convict three innocent boys of murder. They've all lived with the consequences"
Unlike the witnesses in this New York murder case, the child-witnesses who helped send Bob Kelly and Dawn Wilson to prison were far too young and impressionable to bear responsibility. But wouldn't it be glorious if now as thirty-somethings they chose to step forward and set the record straight? More.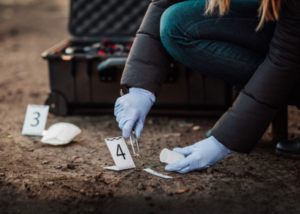 Oct. 26 Re: "Reforming Forensics: Why Academics Are Challenging the Science Behind U.S. Criminal Justice"
"The Innocence Project, a non-profit legal organization, found dubious forensics contributed to about half the wrongful convictions the group has overturned with DNA testing in the U.S. since 1992, including 14 death row sentences…." More.
Oct. 24
"Nationally, shaken baby convictions have come under scrutiny as new evidence challenges the diagnosis, with multiple exonerations…. The scientific research underlying shaken baby syndrome has changed significantly in recent years…." More.
Oct. 22
As noted yesterday, Junior Chandler is once again hoping a judge will acknowledge the wrongfulness of his 1987 "satanic ritual abuse" conviction and set him ffreee from Avery-Mitchell Correctional Institution. Some excerpts from a decade of posts about Junior's tortuous path toward exoneration….
October 2011: Mark Montgomery describes the case against Junior: "The prosecutor [the same one who would prosecute Bob Kelly] alleged that Junior would drive off his route to a park by a river, strip the children of their clothes, troop them down to the river, put them in a rowboat, commit various sexual acts, put them back on the bus and take them home." More.
January 2012: When I met Junior, he told me visits from his family had become less frequent over the years, and eventually his wife filed for divorce. "Two life sentences. She couldn't wait, you know." More.
January 2012: In the years since Junior's conviction, higher courts have cracked down on overreaching testimony by physicians and psychologists. "Expert vouching" is now inadmissible in the absence of physical evidence "diagnostic of" – not just "consistent with" – sexual abuse. Just how important was expert vouching in imposing Junior's two consecutive life sentences? On all charges supported by expert vouching the jury found him guilty. On all charges not supported by expert vouching it found him not guilty. More.
February 2012: An update from Mark Montgomery on Junior's appeal: "There are two prongs to the appeal. First, I am asking the N.C. Supreme Court to simply do the right thing by Junior. The Court said in 2010 that expert testimony like that in Junior's case is (and was) inadmissible. That being the case, it is fundamentally unfair for Junior to be facing the rest of his life in prison, when many defendants have been freed because this sort of testimony was used against them at trial. "Second, Junior's lawyer objected to the testimony but did not raise the issue on appeal. I argued in a motion in Superior Court that the lawyer was ineffective for abandoning the issue. The Superior Court judge denied the motion without a hearing. If the Supreme Court will not itself set aside Junior's convictions, it should at least require a hearing on trial counsel's conduct." More.
October 2012: "Is this good news or bad?" I emailed Mark Montgomery after wrestling with the N.C. Supreme Court's ruling. "The worst," he replied. "We're out of court." [Fortunately, as it turns out, not quite out….] More.
November 2013: After striking out with the N.C. Supreme Court, Mark Montgomery tried the N.C. Center on Actual Innocence, which "reviewed Junior's case but could not find anything that would help him. The 'kids' were too young at the time to have anything helpful to say now. Of the two retarded adults who rode Junior's bus (and testified against him), one is dead and the other incompetent." On a somewhat more encouraging note, Gov. Beverly Perdue's office has notified him that Junior's clemency application is being considered. More.
January 2013: Discouraging words from North Carolina Prisoner Legal Services. More.
February 2013: A letter from Junior Chandler after he learns the governor has left office without responding to his clemency application:
"All of the high profile and high publicity cases in the last 20 years – nearly every one of those people are home…. Except for me and I am still in prison…. April 15, 2013, will be 26 years. I know it's extremely hard to get help to prove my innocence when there isn't a crime committed to begin with. More.
April 2014: A comparison of Junior's sentence with those served for other offenses. More.
June 2014: Dr. Allen Frances, professor emeritus of psychiatry at Duke Medical School, makes a powerful case for Junior in a column in the Raleigh News & Observer: "Andrew Junior Chandler has been unjustly incarcerated in a North Carolina prison for 27 years, charged with a crime that almost surely never happened…. Let's hope that Gov. Pat McCrory will review the mistaken judgment of his misnamed 'clemency office' and correct this stain on the reputation of North Carolina justice." More.
August 2014: Exciting news about a Saluda case painfully similar to Junior's…. "Convicted of sexually abusing his three children in a 1994 trial charged with allegations of Satanism, [Michael Alan] Parker was freed after Superior Court Judge Marvin Pope ruled Monday that the medical evidence would no longer be interpreted as proof of sexual abuse. Pope vacated Parker's sentence and dismissed the charges against him…. " More.
September 2014: "Duke law clinic to review 1987 conviction," reports the Asheville Citizen-Times. Publication in the Asheville paper is especially welcome for Junior's friends, family and other supporters in nearby Madison County, who likely haven't seen the case mentioned in print since his conviction in 1987. More.
March 2015: Quite a day. First a good news / bad news seminar at Duke Law School: If you're being wrongfully prosecuted in 2015, the standards for child sexual abuse have become dramatically more specific and sophisticated. If, however, you — like Junior Chandler — were wrongfully prosecuted in 1987, then the fruits of that scientific progress remain maddeningly out of reach. Waiting for me when I returned home from Durham Friday was a letter from Junior: "April 15 will be 28 yrs – nearly half my life, all because of lies when I did no crime. It's a shame & disgrace to the whole N.C. justice system, not only to do this but never to be willing to say they were wrong…." More.
April 2015: Actually visiting and walking around the supposed crime scenes in Madison County, which are completely open to neighbors and passersby, only reinforces my impression: The allegations against Junior are simply inconceivable. More.
November 2015: The North Carolina Department of Correction has its own Sexual Offender Accountability and Responsibility program. "Through psycho-educational modules, behavior techniques and empathy training," its website says, "S.O.A.R. participants learn that sexually abusive behavior is both controllable and manageable." Junior Chandler recalls having been invited to participate and perhaps receive some benefits, but …. "They said I had to admit I was guilty. I told them I couldn't do that, because I hadn't done anything…. What would you do?" More.
April 2021: The Everyday Injustice podcast explores Junior's case with Theresa Newman, Jim Coleman and their Duke law students. More.
Oct. 21
It was 10 years ago this month that I first wrote about Junior Chandler. Mark Montgomery, Bob Kelly's appellate lawyer in the Little Rascals Day Care case, had recently mentioned to me the stark and undeniable parallels between the "satanic ritual abuse" allegations against Bob and those against Junior, a day-care bus driver in Madison County who had been imprisoned since 1987 — yes, even before the Little Rascals case reared its monstrous head.
Today Junior remains in Avery-Mitchell Correctional Institution in Spruce Pine, 64 years old and well into his 35th year of two consecutive life sentences.
Here's where Junior Chandler's case stands today:
In 2019 Junior, represented by the Wrongful Convictions Clinic at Duke Law School, filed a motion seeking an evidentiary hearing on seven claims.
Key among them:
— The purported medical evidence on which his prosecution was based has since been rejected by the medical community.
— Though constitutionally required, prosecutors failed to disclose evidence essential to Junior's defense.
In March, Gary M. Gavenus, senior resident Superior Court judge, rejected Junior's first five claims but ordered an evidentiary hearing on the undisclosed evidence claim and a related claim that some of the prosecutors' expert witnesses testified falsely.
At this point, Gavenus is limiting the hearing to whether Junior could have or should have raised the claims earlier. Under the law, no matter how meritorious your claims, they can sometimes be "procedurally barred" for being raised too late — a roadblock that courts seemed all too eager to invoke during Junior's original run of appeals.
If the judge rules the claims are not procedurally barred, he will order a full evidentiary hearing, at which Junior will present evidence to show the charges against him were unfounded and his trial was unfair.
Tomorrow: a chronology of Junior's many postconviction disappointments. More.
Oct. 17
"Once I got into researching 'The Innocent Man,' I just realized how many innocent people are actually in prison, and there are thousands of them, tens of thousands of them…." More.
Oct. 13
DNA to the rescue? We can hope…. More.
Oct. 9
Because Little Rascals Day Care case prosecutor Nancy Lamb hasn't made much news since finally throwing in the towel in her relentless harassment of defendant Bob Kelly, I was surprised to see her name resurface this week in the New Bern Sun Journal. This is from my letter to the editor in response to "Child neglect in Craven: Nancy's House providing effective change (Oct. 7).
The role of prosecutor Nancy Lamb in the indeed "infamous" Little Rascals Day Care case needs further explanation. For Lamb's name to be attached to a child advocacy center is bizarre and appalling.
According to Chris Jernigan, executive director of Southmountain Children and Family Services, "Nancy has since done a lot of training on all the mistakes they made and how to improve things."
The North Carolina Court of Appeals pointed out numerous crucial mistakes made in the prosecution of Bob Kelly and Dawn Wilson — including the withholding of exculpatory evidence — but Lamb has yet to acknowledge any of them. In fact, she continued for years to insist on Kelly's guilt and even traveled the country sharing "The Ingredients of Two Successful Prosecutions."
Jernigan's concerns about interviewing children about alleged abuse contrast starkly with best practices developed during the "satanic ritual abuse" day-care panic of the 1980s and early '90s. "What we know from the old way of doing things," he says, "is kids would have to tell their story so many times that sometimes they would get to the point where they would say 'It never happened' or 'I don't want to talk about it' and just shut down completely.' " He has it backwards: In reality, researchers have found that kids tend to tell the truth *at first*, before eventually succumbing to the confirmation bias of prosecutors' ill-trained therapists.
If Nancy Lamb has truly learned from her mistakes, she should be lobbying the State of North Carolina to issue the Edenton Seven a statement of innocence similar to the one given the defendants in the Duke lacrosse case. Unsurprisingly, however, neither Lamb nor her namesake house seems interested in finding facts, only in putting defendants in jail. More.
Oct. 9
Another reminder that we have no monopoly on insanity on this side of the pond…. More.
Oct. 9
"The percentage of people exonerated for crimes they did not commit in 2019 barely exceeds one percent of the lowest estimated number of people wrongfully convicted…." More.
Oct. 8
"In the years since, the prosecution's case has been broadly discredited. Not only was there no robust physical evidence to support many of the allegations, but there were also claims that the children were asked leading questions and prompted to speculate during their hours-long interviews." More.
Oct. 8
Yet again, no rush to correct injustices…. More.
Oct. 6
An especially tragic wrongful conviction in New Zealand…. More.
Oct. 5
One more number: 12,590…. That's the number of days day-care bus driver Andrew Junior Chandler has served for a crime — "satanic ritual abuse" — neither he nor anyone else committed. But the Wrongful Convictions Clinic is on the case! More.
Oct. 5
A question I have asked myself countless times. The answer is profoundly unbecoming not only to prosecutors but also to those of us in the passive public… More.
More 2021 posts to come
---
2020
Dec. 30
"For every public defender on the federal bench, there are four former prosecutors …." More.
Dec. 25
"QAnon, a conspiracy theory born from the website 4chan, spreads misinformation about sex trafficking by claiming wealthy, well-connected individuals engage in satanic sex rituals involving abducted children…."
URL blocked
Dec. 18
Pardons, pardons, always so bittersweet…. More.
Dec. 17
"[Roy] Cooper hasn't signed a single pardon or clemency request in his first term, the first NC governor in at least 40 years to let those powers sit idle….
"Before becoming governor, he was the state's elected attorney general for 16 years, where his office faced off in courtrooms against [Ronnie] Long and other inmates seeking to overturn their convictions or asking for early releases from prison….
"There's likely more who have formally asked Cooper for pardons, but the exact number is not publicly known. His office has declined to provide that information, claiming it is not public information." More.
Dec. 17
Good news, a mighty long time coming…. More.
Dec. 17
Score one for science: "The International Society for the Study of Trauma & Dissociation — which often gives presentations regarding fringe concepts like 'Satanic Ritual Abuse' — is now faced with losing Continuing Education accreditation for seminars on the topic of 'mind control.' " More.
Dec. 5
5G, Covid-19, climate change, vaccination, election corruption and "Satanic ritual abuse" — conspiracy theorists make lots of strange bedfellows! More.
Dec. 5
Five years of exoneration after 37 years of wrongful imprisonment…. Doesn't seem quite fair, does it? More.
Nov. 25
"A global hysteria ensues" — and its victims include the wrongfully prosecuted Edenton Seven. Looking forward to this film from Pia Borg… More.
Nov. 22
Looking to be outraged? How about "Cooper has yet to pardon a single person in his first term, unlike every other NC governor in at least the last 40 years where records have been kept on clemency and pardons." More.
Nov. 16
"In 26 years as a physician, I've only seen one compelling case of [Dissociative Identity Disorder (DID)]. By contrast, I've had a handful of run-ins with quack therapists who manipulate vulnerable patients into embracing their alters and false memories of Satanic ritual abuse." More.
Nov. 14
Thought exercise: Is this a more extreme punishment than Bob Kelly's 12 consecutive life sentences? Of course, Bob was innocent — and there was no crime in the first place…. More.
Nov. 12
If you've ever wondered why wrongful prosecutions flourish…. More.
Oct. 25
"Mr. Davis's communications with defendant and his trial strategy were protected by attorney-client privilege…. The trial court thus erred in allowing Mr. Davis to testify against defendant…."
— From the North Carolina Court of Appeals' recent reversal of a felony death by vehicle conviction in Rowan County (State v. Farook)
Not a case of great consequence, but I couldn't help be reminded of the same court's astringent overturning of Bob Kelly's conviction 25 years ago – in part because of the misleading testimony of his original attorney, Chris Bean. More.
Oct. 23
RIP, Amazing Randi. Skepticism has never been a harder sell than in our QAnon-infected world…. More.
Oct. 21
"For those who remember the 'satanic panic' of the 1980s, these Anon narratives will sound hauntingly familiar…. QAnon is poised to cause similar disruptions in the lives of innocent people…." More.
Oct. 19
A dream so very long deferred….. More.
Oct. 16
Thanks to Nick Ochsner of WBTV for reporting on Roy Cooper's shameful performance. " 'He'll be the first governor in more than 40 years to go through a term without granting clemency to a single person,' [Jamie] Lau said of Cooper, if he doesn't take any action by the end of December." More.
Oct. 12
Big day for Junior Chandler – he's able to mow the grass again. That's his favorite job on the maintenance crew at Avery-Mitchell Correctional near Spruce Pine, but a harsh case of Covid-19 sidelined him for weeks.
Included in that time was a transfer from his hot-spot cell block to Foothills Correctional near Morganton and then – after four sleepless, cough-ridden nights — on to the former Grace Hospital. "I lost 20 pounds, down to 208," Junior told me by phone. He credits steroids and an antibody cocktail for his recovery.
Andrew Junior Chandler may be the last still-incarcerated victim of the "satanic ritual abuse" day care panic [details below]. His Motion for Appropriate Release is pending in Madison County. "Thirty-three years it's been, half my life," he says. "And the prosecutors know I'm innocent – that's the bad part."
Big day for Junior Chandler – he's able to mow the grass again. That's his favorite job on the maintenance crew at Avery-Mitchell Correctional near Spruce Pine, but a harsh case of Covid-19 sidelined him for weeks.
Included in that time was a transfer from his hot-spot cell block to Foothills Correctional near Morganton and then – after four sleepless, cough-ridden nights — on to the former Grace Hospital. "I lost 20 pounds, down to 208," Junior told me by phone. He credits steroids and an antibody cocktail for his recovery.
Andrew Junior Chandler may be the last still-incarcerated victim of the "satanic ritual abuse" day care panic [details below]. His Motion for Appropriate Release is pending in Madison County. "Thirty-three years it's been, half my life," he says. "And the prosecutors know I'm innocent – that's the bad part."
Oct. 11
As if governors since the Willie Horton furlough calamity weren't already wary enough of granting pardons…. More.
Oct. 5
Edenton, can you take a hint? More.
Oct. 3
"Satanic Panic has been around forever…. Today, we see it in the form of the Illuminati, Pizzagate, Qanon, and sex trafficking panic — all with their own sometimes overlapping conspiracies about secretive, underground societies or satanic rituals…." More.
Oct. 2
As detailed in the letter below, even as late as 1997 pockets of belief in "satanic ritual abuse" still held the power to squelch dissent. It was that same year, in fact, before prosecutors finally dropped Little Rascals Day Care charges against Bob Kelly and Dawn Wilson…. More.
More 2020 posts to come
---
2019
Dec. 24
"On behalf of the Houston Police Department, I want to extend an apology to Mr. Grant and his family as they have waited for justice all these years." Simple, indisputable words – why do police and prosecutors choose instead to remain mum? More.
Dec. 4
Facebook wasn't needed in 1989 — just months before the arrests of the Edenton Seven — to spread rumors of a plan by unidentified Satan worshipers to kidnap and sacrifice North Carolina children. More.
Nov. 27
"'You just have to wonder about how many cases there are in places where prosecutors aren't willing to take a serious look at claims of innocence.'"
More.
Nov. 27
"Let's say you happen to find yourself in the midst of a witch hunt. I mean a real witch hunt, where people testify to crimes invisible to others and bordering on the preposterous, before a court that prefers imaginary deeds to actual evidence and that aggressively executes innocents…." More.
Nov. 24
Sure, it's exhilarating to see innocence project lawyers walking their latest exonoree out the courthouse door to take in a long-denied breath of freedom. Their years of grim, frustrating labor have paid off big time. Who among us has ever achieved such a meaningful victory?
But that's only one side of the coin.
Theresa Newman of Duke Law School's Wrongful Convictions Clinic knows both sides. Watch her TEDx talk to see – and feel – the burden of cases that hit a dead end, leaving the client still behind bars and bereft of hope. More.
Nov. 18
Because prosecutors. More.
Nov. 12
"The timing was perfect for the national media to descend on the case. The country was in the midst of a moral panic over satanic rituals, stoked by books like the discredited bestseller Michelle Remembers, media-circus trials like the McMartin Preschool case, and completely unfounded worries that heavy bands pledged allegiance to the devil…." More.
Nov. 10
"The fact that Daniel Rizzo is still trying to argue that an innocent man is guilty says much about him and the 'prosecute at all costs' mentality that has led to thousands of wrongful convictions in our country." More.
Nov. 5
"The heyday of this was the 1980s and 1990s, sure. But it never really totally went away, and there hasn't been much of a reckoning in the mental health field…." More.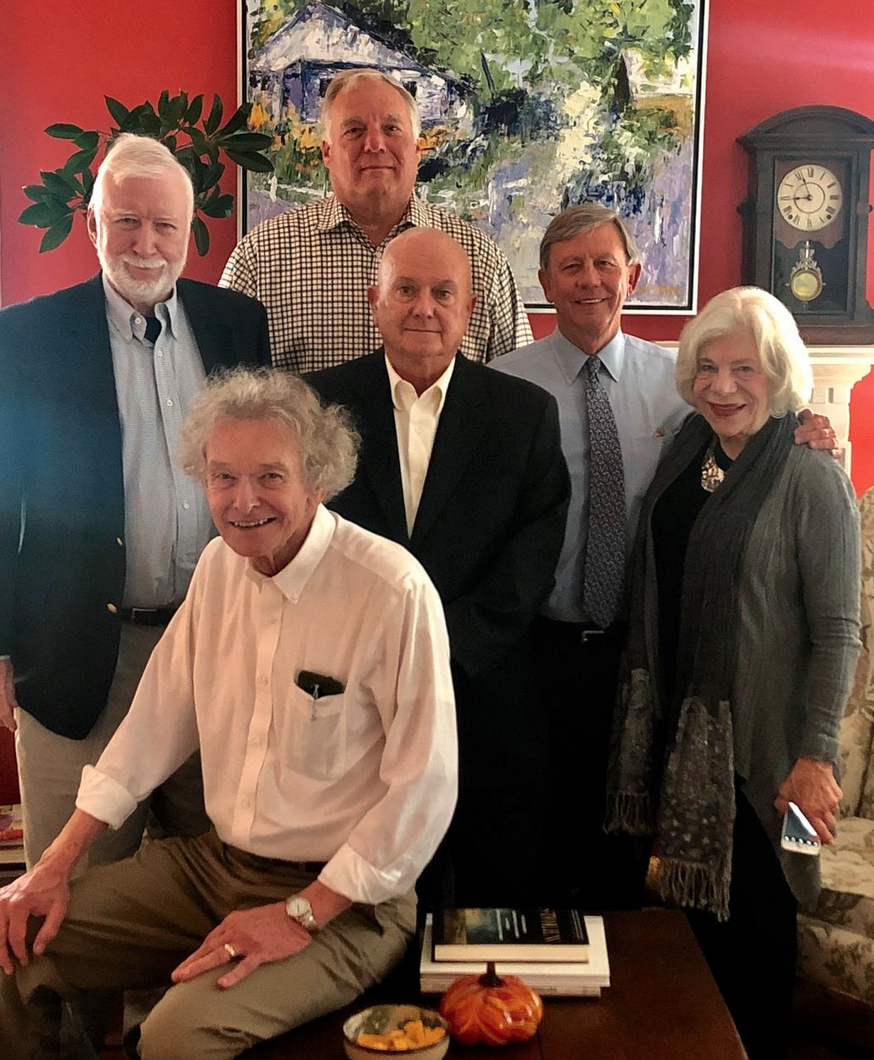 Nov. 4
Bob Kelly, surrounded by Charlotte supporters (clockwise) Lew Powell, John Gresham, Bob Henderson, Jon Buchan and Dannye Romine Powell after Bob's well-received talk to the Life class at Myers Park Baptist Church. Photo (right) by fellow supporter Kristen Henderson.
Nov. 4
"After a series of judicial debacles [such as the Little Rascals Day Care case], the panic had subsided in the U.S. by the 1990s. But for many European countries, Italy included, the 'Satanic panic' wave arrived much later…." More.
Nov. 3
Just thinking of seven people who would deserve to be first in line for a Spirit of Edenton award…. More.
Oct. 24
" 'My sense is that you cannot prove this never happened,' says [University of Delaware sociologist Joel] Best, but in decades of reviewing news reports of deadly Halloween candy from a menacing stranger, he has yet to find one that turned out to be true."
Halloween hysteria was rampant in eastern North Carolina as the Edenton Seven were arrested. See comments. More.
Oct. 19
"Pastor Terrence Devezin of the United Kingdom Church said he plans to apologize publicly to the exonerees and wants others to do the same, including public officials….
"Devezin says the exonerees are 'heroes that need to be recognized.' He plans a rally and service dedicated to 11 former convicts who were recently exonerated…." More.
Oct. 17
"Shows what happens when a community of otherwise sane and sensible adults – who have never experienced the slightest worry about their children's physical or medical health – descends into paranoia and mass hysteria and accepts what should be patently obvious, that they are being peddled a load of exaggerated and nonsense stories…" More.
Oct. 19
"[Malcolm Gladwell says,] 'The idea that traumatic memories are repressed and can be retrieved only under the direction of therapy is — to say the least — controversial.' This is inexcusably lazy thinking. That idea is not controversial among memory scientists: It is flat-out wrong." More.
Oct. 9
"A new review of the research published in the journal Perspectives on Psychological Science found that 76 percent of clinical psychologists believe traumatic memories can be blocked for many years and then recalled later on, a rate that has grown since the so-called 'Memory Wars' of the 1990s. They also found high rates of belief among law enforcement personnel, judges and jurors. In fact, laypeople were actually less likely to believe in this concept than psychologists and other clinicians. The group least likely to believe it? Scientists working in the field of memory." More.
Oct. 8
"Sadly, during the 1990s and the Satanic Ritual Abuse panic and the Recovered Memory Therapy disgrace, we learned just how wrong therapists were. During that era, therapists promoted a nationwide quest to root out evidence of children being sexually abused by hidden Satanic cults…." More.
Oct. 5
Might prosecutors' time and creativity be better spent avoiding wrongful convictions in the first place? More.
Oct. 4
"Prosecutors are virtually immune from criminal prosecution. They can't be sued and are rarely disbarred.
"McGowan's mistakes and misdeeds raise the question: Are there any consequences for a prosecutor's indefensible actions?" More.
More 2019 posts to come
---
2018
Dec . 27
"Although retractions are considered the nuclear option in scholarly publishing, they're really a sign that science is operating as advertised. At its heart, science is the ultimate self-correction machine. Advance a hypothesis, take a stab at finding proof, then try to replicate the results if successful – or, if not, try again." More.
Dec. 19
"In a news conference Monday night, officials avoided terms like 'wrongful conviction'…. Yet again, a seven-figure settlement check is easier to come by than an apology…
—
In 2016 NC Assistant Attorney General Jess Mekeel unsuccessfully opposed Johnny Small's motion to reopen his case. "Innocence is in vogue now," he complained to the judge.
(Link to "Innocence advocate: Johnny Small's case not uncommon" inoperative).
Dec. 6
"Just prior to their exoneration, the San Antonio 4 were featured in a 2016 documentary film called 'Southwest of Salem,' which tracked their trial in the context of the 'satanic ritual abuse panic' of the late 1980s and early 1990s." More.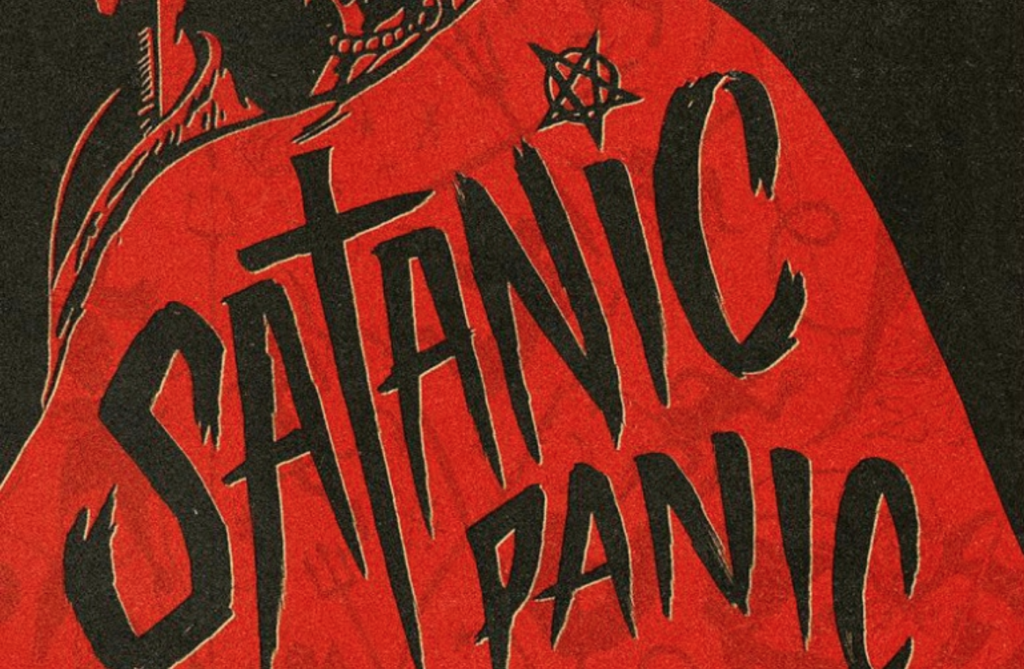 Nov. 21
Not a lot of sweet moments in the history of "satanic ritual abuse" day-care prosecutions. Check out the last paragraph…. More.
Nov. 19
"They have been through more dress rehearsals than the cast of 'Cats.'"
– Joe Cheshire, lawyer for Betsy Kelly, protesting the latitude given the prosecution in preparing Little Rascals children to testify (New York Times, Aug. 19, 1991)
Nov. 17
"While we often moan about the internet's role as a 'disease vector' in the spread of conspiracy theories, it may also contain at least part of the solution. It does make it easier for those of us who oppose the satanic panic pushers to see who they are, to identify the links amongst them, and to counter their fear-mongering with facts and evidence." More.
Nov. 16
"The American Satanic Panic of the 1980s fits this lineage perfectly. As US families transitioned from depending on one parent's income to expecting both parents to work, children increasingly spent their days with childcare professionals. This social change led to widespread suspicion of daycare workers, among others. (Rampant homophobia and rising awareness of the ubiquity of queerness also played a role in these suspicions.) Innocuous but odd remarks made by children or bizarre claims drawn out of kids and adults via bullshit recovered memory techniques got sifted through the same cultural prism that inspired other occult panics through history…." More.
Oct. 31
"I don't blame the [McMartin Preschool] kids for what happened. There was so much pressure on them to say what they said and do what they did that they really had no choice.
"I think it's really important that these adults now, who were children then, can see this information, and if any of them can come to grips and go, 'You know what, maybe we weren't telling the truth, maybe we were programmed to say these things, maybe a lot of pressure was put on us that we just said what the adults wanted to hear.' " More.
Oct. 23
"Securing exonerations for the Little Rascals defendants would be an uphill battle, said Theresa Newman, co-director of the Wrongful Convictions Clinic…. Lawyers can't ask for evidence to be retested or present newly-discovered confessions from suspects to disprove original prosecutions. The crimes alleged in the Little Rascals case don't have any DNA or physical evidence to dispel prosecutors' theories based on long-ago testimony from young children. 'You have to prove how someone got convicted when there was no crime,' said Newman…." More.
Oct. 5
"Of course, there was no evidence that these Satanic sex-abuse cults existed at all, much less that they had infiltrated the nation's day-care centers, but that was treated as beyond question: They had to exist, because we were having a national hysteria about them, and we wouldn't be having a national hysteria about nothing, would we? Why would we do that?…" More.
More 2018 posts to come
---
2017
Dec. 22
"Moral panics feature implausible or bizarre allegations and enormous, coordinated conspiracies. Those speaking up against the workplace abusers have largely described events that are sadly mundane…. "  More.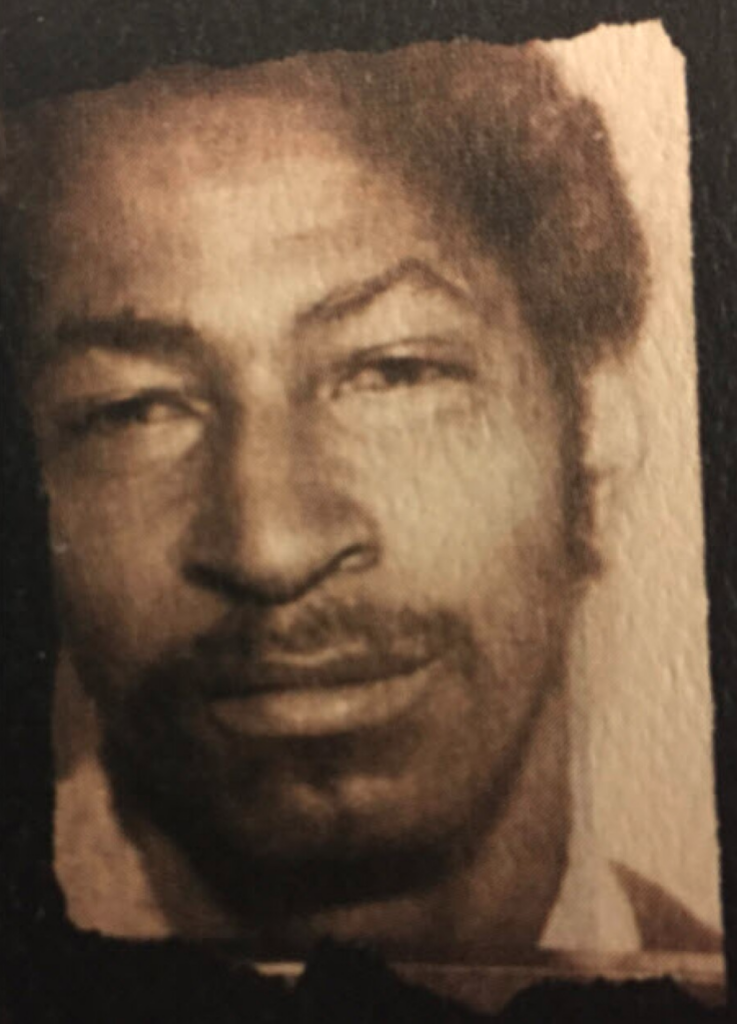 Nov. 16
In the world of exoneration, success is always bittersweet….. More.
Oct. 24
Exoneree finds not all the predators were in prison…. More.
Oct. 15
Posted without further comment. More.
Sept. 8
Perhaps chastened by the damage caused by his cockamamie "child sexual abuse accommodation syndrome," Roland Summit later argued against its use in courtrooms. Too late — prosecutors had already weaponized it to smear the McMartins, Kelly Michaels and other "satanic ritual abuse" defendants…. More.
Sept. 6
"There wasn't a lick of proof to back up any of this: No photos, no guilt-ridden former Satanists stepping forward to confess their crimes, no forensic evidence of the thousands of purported human sacrifices murdered by these cults.
"It was, quite simply, a case of temporary global insanity. …" More.
Aug. 31
"We've done other reports on wrongful prosecutions where people are prosecuted with flimsy evidence. We can see this is all part of one system where human error infects so many different stages of the process." More.
Aug. 25
Sept. 29, 1988: A four-year-old at Little Rascals Day Care complains of being slapped by Bob Kelly. Under pressure from his mother the complaint is amplified into "satanic ritual abuse."
Aug. 15, 1991: A three-year-old at Fran's Day Care complains of being spanked by Dan Keller. Under pressure from her mother the complaint is amplified into "satanic ritual abuse." More.
Aug. 23
North Carolina exonerees are entitled to $50,000 for each year spent in prison, plus job training and college tuition, up to a maximum of $750,000. However, those statutes apply only to persons "granted a pardon of innocence by the Governor upon the grounds that the crime with which the person was charged either was not committed at all or was not committed by that person." More.
Aug. 4
Through FOIA requests, analysis of publicly available documents including court transcripts, and all sorts of other methods, this project will shine a light into some dark corners inhabited by psychiatrists and mental health counselors who may be causing unaccounted-for damage to their clients by peddling conspiratorial theories of organized groups of Satanists engaged in ritual abuse. More.
July 26
Whatever the outcome of this legal imbroglio, Snopes must continue its righteous mission. If only it had been around during the "satanic ritual abuse" era! More.
July 22
"My point in recalling this travesty of justice [in the McMartin Preschool case] is that it can happen again. All it takes are highly impressionable child-witnesses, unscrupulous prosecutors, and mass hysteria. Teachers who choose to teach in preschool have virtually no protection against outrageous charges. We want our toddlers to be safe and secure, but we also need to balance their rights against those of their teachers. I seriously question if the proper lessons have been learned." More.
July 17
"This was the pre-social-media era, to be sure; but the national press and assorted TV personalities—including future Presidential Medal of Freedom laureate Oprah Winfrey, talk-show host Sally Jessy Raphael, and newsman Geraldo Rivera, among many others—seized on the story with particular relish, and a nationwide hunt began." More.
July 16
A view from the Netherlands with universal relevance: "The impact of wrongful sex allegations has gone unnoticed for far too long. We need to have our eyes opened to these forgotten victims. Not just in science, but in society as a whole." More.
July 6
Junior Chandler has served 30 years in prison and is still awaiting exoneration. He hasn't given up. "I see a lot of people on TV that are getting out," he told me last month. More.
June 21
Many similarities to the cases of the Edenton Seven and Junior Chandler — including the long, cruel and frustrating path to exoneration. Congratulations to the Kellers and to all who worked to make this day happen…. More.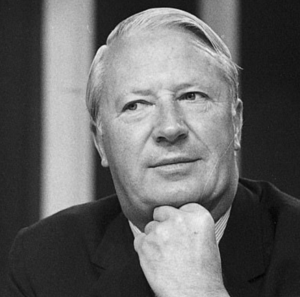 May 28
Police have spent nearly two years looking into allegations that the late Prime Minister Edward Heath was a pedophile and part of a "Satanic ritual abuse" ring. They have been accused of wasting money better spent protecting the public. More.
May 24
"Serial killers, serial rapists, child abuse, sexual abuse, satanic ritual abuse, recovered memory syndrome – all were hot, controversial topics during the late '80s and early '90s…. The horror and crime fiction of the era drew in these ideas and what they represented, namely, the idea of profound evil living right next door to you, maybe under your roof, even within yourself." More.
May 24
Posted without further comment. More.
May 22
In the Little Rascals prosecution this role of charismatic leader was enthusiastically played by assistant DA Nancy Lamb: "He or she becomes the one person who knows the extent of a threat and also how to address it." More.
May 17
Despite this unfortunate and perhaps crucial lapse, the N&O has a long history of investing top-shelf talent in addressing failures of the criminal justice system. For instance:  the 2011 Michael Kelly Award. More.
May 13
Posted without further comment. More.
May 5
The formula of the nocturnal ritual fantasy… continues to find audiences ready to believe it. For example, before Pizzagate, modern America had a tussle in the form of the "satanic panic" of the 1980s and 90s….
A string of day-care workers was accused of sexually abusing the children in their care as ritualistic offerings to Satan. Most of these stories… are wildly implausible; under close scrutiny, they have always been proven false…. More.
May 4
No argument for victims' rights should fail to prioritize the plight of exonerees…. More.
May 1
Posted without further comment. More.
Aprill 21
Is tampering with drug samples any more reprehensible than tampering with the minds of child witnesses? More.
April 19
After 68 years, and several previous failed attempts, the state of Florida has finally found the words that justice had been waiting on all this time: "We're truly sorry."
On the floor of the Florida House of Representatives on Tuesday, lawmakers unanimously passed a resolution apologizing to the families of the "Groveland Four" and exonerating the men. More.
April 11
"The lawsuit said, even though Small has been exonerated, the damages to him from his wrongful conviction are enormous. Small was incarcerated from age 15 to age 44. It said growing up in prison, Small was deprived the opportunity to finish school, get a job, have a family and experience fatherhood.
" 'In short, he was denied the ability to live life as an autonomous human being.' " More.
April 9
"Instead of requiring prosecutors to prove sexual intent, Arizona's law puts the burden on defendants to prove a lack of sexual intent…." The Edenton Seven were similarly burdened with proving a negative, and in the eyes of the jury were unable to do so. More.
April 7
" 'The Satanic Panic' of the 1980s and 1990s was largely supported by these now-discredited 'survivor' pseudo-memories, and countless lives were ruined by false accusations of heinous crimes. According to Grey Faction, the Satanic Panic never ended and is still actively propagated by the ISSTD, not only implicitly by way of its advocacy for the debunked therapeutic practices that helped sustain it, but explicitly by the ISSTD's open endorsement of conspiracist narratives of Satanic Cult Abuse advanced by its 'Ritual Abuse/Mind-Control Special Interest Group.' " More.
March 30
Attn: Nancy Lamb, Bill Hart and H.P. Williams Jr…..Has it been hard remaining unaware of the ever-growing body of evidence that the "satanic ritual abuse" day-care prosecutions were based on nothing more than therapist-induced fantasies? More.
March 22
In a just world the prosecutors of the Edenton Seven — H.P. Williams Jr., Bill Hart, Nancy Lamb — would not have escaped consequences for their shameful behavior…. More.
Feb. 26
"As worded, it would apparently forbid the system's law schools, at UNC-Chapel Hill and N.C. Central University, from setting up or operating centers or institutes to help out with such things as the Innocence Project…." More.
Jan. 15
"'Ill Will' marks [novelist Dan Chaon's] first dance with the Satanic Panic of the late 1980s. 'There was a period when it was blasphemy to question the idea of Satanic ritual abuse. Police departments had their own Satanic task forces. Eventually people were like, "Yeah, I don't think there really are Satanists in every town." But if you denied it in the early '90s, people would have been like, "Are you insane!? Of course there are!" '"
---
2016
Dec. 30
"How do you tell apart a false memory from a real one, I asked Chris French, a professor of psychology at Goldsmiths, University of London. 'In the absence of any independent evidence, there simply isn't a way,' he answered. People who believe they were once abducted by aliens experience the same degree of fear when reminded of it as people with more earthly traumas, he noted…." More.
Dec. 29
Belief in "satanic ritual abuse" surfaces once again. Hats off to the 29% of respondents who clearly saw through the Pizzagate allegations. As for the other 71%…. More.
Dec. 23
"Instead of Alex Jones spreading bizarre conspiracy theories on the radio in the middle of the night, there was one mainstream news organization after another accepting preposterous claims uncritically. There was even a made-for- television movie on CBS featuring a thinly disguised version of McMartin. But in this version, the hero bursts in on the villainous day care center operators just as a satanic ritual is getting underway." More.
Dec. 18
Patrice Gaines, my long-ago Charlotte Observer colleague, has done epic work on this Washington case with unavoidable echoes of the Central Park Five. The Supreme Court awaits…. More.
Dec. 14
"Conflating Pizzagate with the 'Satanic panic' craze… does show one thing very clearly: that the two moral panics (despite being separated by three decades) are eerily similar — almost as if they were one and the same." More.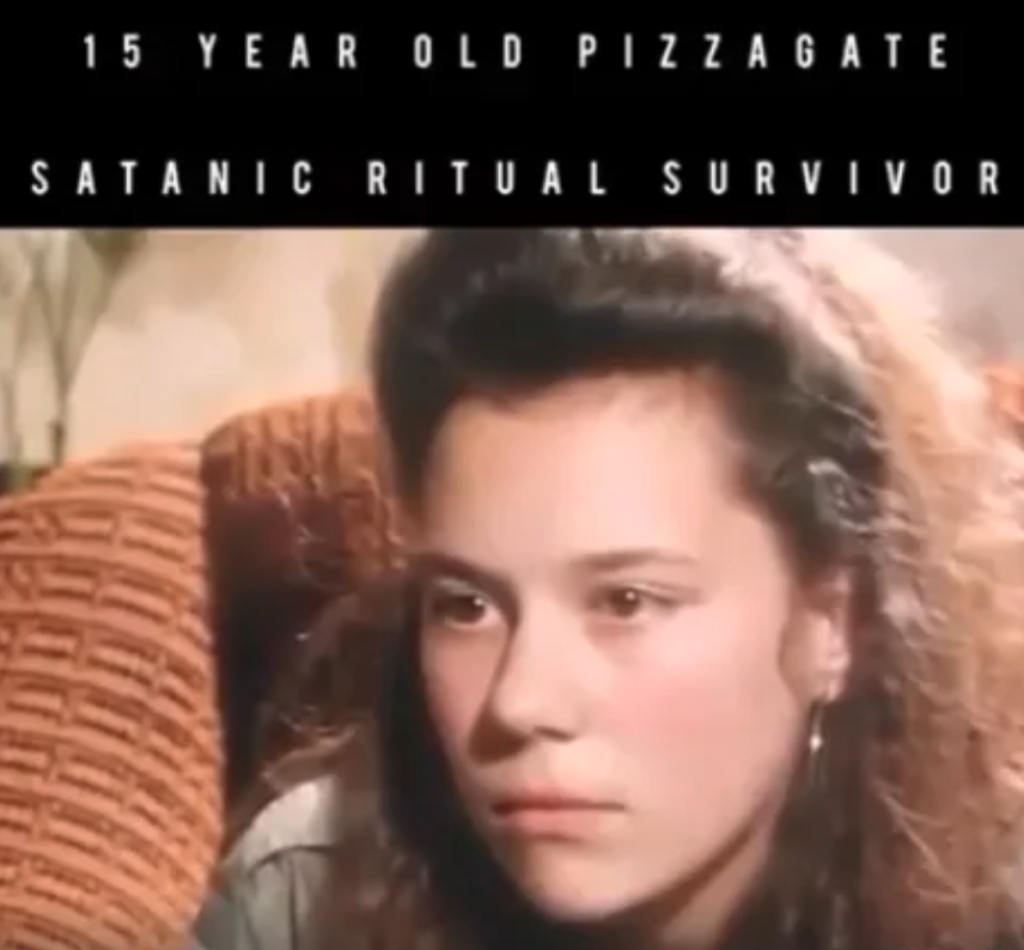 Dec. 13
Let's hope Pat McCrory isn't so distracted during his last two weeks in office that he leaves Johnny Small unpardoned….. More.
Dec. 13
"The psychodrama of the 'satanic ritual abuse' panic can help us understand — and challenge — the strange, fevered imaginings that now assert themselves again…." More.
Nov. 28
Across the pond, yet another "satanic ritual abuse" case is exposed as a therapist-induced fraud…. More.
Nov. 26
Two decades later a Texas appeals court acknowledges four women were innocent of the "fantastical allegations" of "satanic ritual abuse" that put them in prison. Responds one of the exonerated San Antonio Four: "I was just like, 'Why couldn't they have seen that from the beginning?'" More.
Nov. 6
Posted without further comment. More.
Oct. 31
As noted in these endorsement editorials, there's no shortage of persuasive reasons to choose Josh Stein for North Carolina attorney general over his HB2-proud opponent. Prominent on my own list would be this: Stein may represent the last best hope for the Edenton Seven to receive a statement of innocence from the State of North Carolina. His history of advocacy for a wide range of righteous causes suggests a willingness to reexamine the Little Rascals case, not only as a miscarriage within the courtroom but also as a manifestation of the "satanic ritual abuse" day-care panic…. First, of course, Nov. 8.
Thanks to the Elizabeth City Daily Advance for pointing out another striking difference between Josh Stein and Buck Newton: "The Innocence Commission also has divided the two candidates. The panel considers new evidence in convictions. Its work has resulted in some sentences , including death-row cases, being overturned. Stein's support of the commission is on record, while Newton has sponsored legislation, unsuccessfully so far, to kill it." More.
Oct. 9
I responded: "Steinem's peripatetic advocacy went astray with her support of the 'satanic ritual abuse' day-care myth, even to the point of financing the excavation of the McMartin Preschool's imaginary tunnels. I'm sure the wrongfully prosecuted defendants in such cases would welcome her getting right on this issue, however belatedly….. " More.
Sept. 20
Listed among the innocent victims of "victim-centered investigations" is Violet Amirault, posthumously exonerated in a Massachusetts case similar to Little Rascals:
"Charged with child sexual assault while operating a day care facility in the 1980s. According to the appellate court, Ms. Amirault, was the victim of 'overzealous' investigators who succumbed to a 'climate of panic, if not hysteria.' The children's accounts were tainted by suggestive interviewing techniques and were coerced by investigators who refused to take a denial of abuse as an answer."
"According to advocates (of victim impact statements), they allow victims to personalize the crime and elevate the status of the victim by describing the effect the crime has had on them or their families. Some laud the courtroom ritual as an aid in the emotional recovery of the victim…. A few legal scholars suggest that the well-intentioned personalization of a crime can blur the line between public justice and private retribution…."
– From "Death by Treacle" by Pamela Haag in the American Scholar (Spring 2012)
"Prosecutor Nancy Lamb and the mothers of the victims burst into tears. Court officials handed out tissues."
– From "Day Care Owner Convicted on 99 Counts of Child Abuse" by the Associated Press (April 22, 1992)
Sept. 8
What — no comment from Assistant Attorney General Jess "Innocence is in vogue now" Mekeel? More.
Sept. 2
Durham County may be the most obvious candidate for a review of conviction integrity, but it's surely not the only one…. Hats off to Chris Mumma and current District Attorney Roger Echols…. More.
Aug. 29
Do North Carolina prosecutors ever tire of withholding evidence? More.
Aug. 6
It's appalling to see the New York Times quote as experts Dr. Colin A. Ross and Dr. Richard Kluft, psychiatrists who validated and promoted the "satanic ritual abuse" moral panic of the 1980s and early '90s.
For decades Dr. Ross has spun out cockamamie ideas from supernatural "eye beams" to CIA conspiracies. And as recently as a 2009 interview on CBS "Sunday Morning," Dr. Kluft confidently posited a nationwide epidemic of undiagnosed cases of "multiple personality disorder":
Tracy Smith: So do you think that there are, what, thousands of people walking around out there with MPD who don`t even know it?
Kluft: Oh, easily.
Smith: Tens of thousands?
Kluft: Easily.
Smith: Hundreds of thousands?
Kluft: Easily.
Smith: Millions?
Kluft: We might be at that level.
….Do Ross and Kluft really provide the kind of authority the Times needed for this story?
If the New York Times had been aware of this passage from Debbie Nathan's "Sybil Exposed: The Extraordinary Story behind the Famous Multiple Personality Case," would it still have cited Dr. Richard Kluft as an expert? …. "Down the hall from my meeting with [the directors of the International Society for the Study of Trauma and Dissociation], Dr. Kluft was conducting a stale workshop about Margaret, a patient he'd been seeing for years. Margaret's parents, Kluft said, were secret Ku Klux Klan members who routinely slaughtered infants and delivered electric shocks to Margaret's vagina until she escaped by joining the U.S. military, but then she got kidnapped and tortured by high-ranking generals and she only remembered all this during years of therapy for multiple personality disorder. Kluft expressed no doubt her story was true…." More.
July 24
Slowly, ever so slowly…. More.
June 6
Yes!…. In North Carolina prosecutorial misconduct now extends to seeking revenge on those who challenge it. The News & Observer of Raleigh recently reported that:
"For most of 2015, the North Carolina State Bar vigorously and publicly pressed ethics charges against two anti-death penalty lawyers for what were eventually judged to be unimportant inaccuracies in two sworn affidavits.
"During the same time, the bar privately dismissed complaints that three prominent prosecutors – one running for attorney general, another now a Superior Court judge – used a false affidavit in a racially divisive case that has roiled Winston-Salem for more than a decade…." More.
May 7
Twenty-five years ago today, "Frontline" aired Ofra Bikel's landmark two-hour documentary on the Little Rascals Day Care case. It turned out to be the first of three installments over the next six years.
About the "satanic ritual abuse" day-care panic of the 1980s and early '90s, historian Mary De Young says:
"Ofra Bikel certainly pounded a nail in its coffin. Her excellent work on the Little Rascals case appeared after the last day care ritual abuse case was prosecuted, but she created a reason to be profoundly skeptical of all the cases that came before."
April 28
"Welcome to Edenton — Stay Straight!" More.
April 27
Homophobia meets "satanic ritual abuse" in Texas. More.
April 5
In response to post, "Junior Chandler faces 30th year in prison":
Mr. Morris, thank you very much for your thoughtful response.
I can think of lots of reasons for a bus driver's tardiness other than
his pausing to commit "satanic ritual abuse" on his passengers…. All those times Junior Chandler was late, and no passenger or parents reported a larger problem?
After visiting the supposed crime site in Madison County, I found it even more inconceivable that Junior – as described in appellate attorney Mark Montgomery's amended petition for writ of certiorari – "would drive off his route to a parking area next to the French Broad River, strip the clothes off the toddlers, troop the naked children down to the river, put them on a rowboat, proceed to insert various objects into their anuses and vaginas, bring them back to the bus, put their clothes back on and deliver them home."
Although I see unexplained incidents and conflicting details, I don't see anything approaching justification for a felony conviction — much less consecutive life sentences!…..
I'm reminded of a comment by a UNC Chapel Hill psychologist who testified against Bob Kelly in the Little Rascals Day Care trial…. He said about the fantastical, nonsensical testimony of the child-witnesses that "There's so much smoke there, it's hard to imagine there's no fire"…. In that case, it has become inarguably clear that there was indeed no fire…. But the conclusions the psychologist drew from the smoke helped to send Bob Kelly to prison for six years….
If there is fire in the case against Junior Chandler, I'm just not able to recognize it…..
Even though we disagree about Junior's innocence, I appreciate and share your interest in seeing that justice is done.
PAGE CREATED MARCH 3, 2016