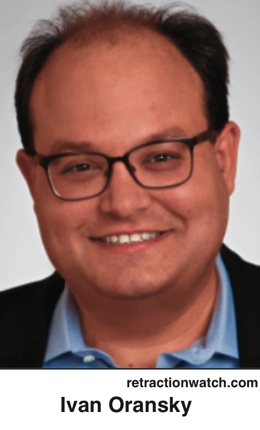 Feb. 14, 2014
Thanks to Ivan Oransky at Retraction Watch for spotlighting Psychiatric Times' remarkably inept retraction of Richard Noll's "When Psychiatry Battled the Devil."
Don't miss the update appended by Dr. Noll:
"On 16 January 2014 I received a gracious email from PT's editor-in-chief, Dr. James Knoll, updating me on the status of my submission. This message cleared up the mystery of the published article's disappearance from PT.
"According to Dr. Knoll, 'In an effort to present both sides, PT contacted Dr. (Richard) Kluft (of Philadelphia). Please know that not only did he take exception to a number of your points, but he also raised the issue of legal liability. We are currently in the process of confirming that Dr. Kluft is willing to write a rejoinder to your piece.'
"Apparently he refused. About 10 days later I received another email from Dr. Knoll telling me that the reposting of my piece was to be put on hold at the advice of their attorneys. He did not outright reject the possibility it would be reposted, but I have heard nothing since…."
Followers of Retraction Watch – or even of littlerascalsdaycarecase.org – are not surprised to see editors go to absurd lengths to avoid candid correction. But the behavior of Psychiatric Times, billed as the most widely read psychiatric publication and boasting a lengthily-credentialed editorial board, seems especially unbecoming – even pusillanimous.
Dr. Kluft? Dr.Knoll? Can't you do better?