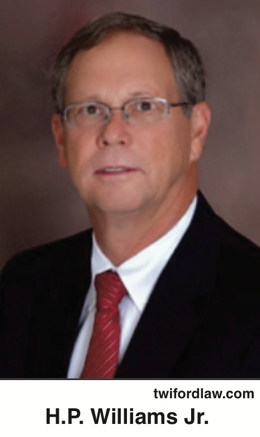 June 23, 2014
"The emphasis has got to be on the crime. Once you start using labels like satanic, sadistic or ritualistic, then you're immediately raising a red flag…. Law enforcement, prosecutors, judges, mental health professionals and especially the general public begin to back off, because it's so hard to believe these things happen…. We emphasized rape, sex offense, indecent liberties, crimes against nature…Those were the crimes that Bob Kelly was convicted of, those are what the jury heard evidence of….
"We let the defense attorneys bring out the sadistic and ritualistic…."
– From District Attorney H. P. Williams Jr.'s address to "From Heartbreak Through Healing: Facing the Reality of Sexual and Ritual Abuse of Children," the first national convention of Believe the Children (April 2-4, 1993, in Arlington Heights, Ill.)
I transcribed Williams' cautionary prosecutorial advice from audiotapes, so I can only imagine the scene on the speakers' dais he shared with not only one of the Little Rascals mothers, but also Laura Buchanan, author of "Satan's Child: A Survivor's Story That Can Help Others Heal from Cultic Ritual Abuse."
What must have Williams been thinking as Buchanan earnestly recalled that:
"We stood poised with knives in an incomprehensible world where children killed children….  Permitted to live until age four (my sister) was sacrificed by my parents…. My final programming, as a teenager, occurred on an autopsy table in the coroner's office. A surgical procedure was staged and through a small incision in my scalp I was told that a surveillance device would be inserted into my brain. The supposed implant would be used at national headquarters to continuously monitor my thoughts. For decades the programming was extremely effective. Until the age of 44, I had no idea that my parents practiced satanism…."
With Bob Kelly and Dawn Wilson locked away, and the overturning of their convictions still two years away, DA Williams was riding high. But surely he must have experienced the slightest frisson of doubt when he saw Buchanan's patent insanity being swallowed whole by the same audience that so enthusiastically applauded his case against the Edenton Seven.