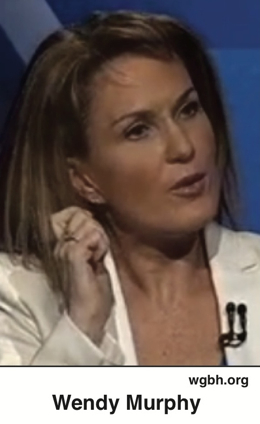 June 18, 2014
"I was disappointed to see that one of the most celebrated cases of this time was mentioned in (Ross Cheit's) book but not analyzed. The Little Rascals case from Edenton, N.C., was the focus of a documentary by well-known filmmaker Ofra Bikel, whose reputation was challenged by her film, 'Innocence Lost.'
"Bikel opined that the owners of the Little Rascals Day Care center were railroaded by children who made wildly incredible claims. For example, Bikel showcased the testimony of a little girl who said she'd been molested on a spaceship. When asked on cross-examination whether the spaceship was 'real,' the child said 'yes.' Bikel omitted crucial context on that. On re-direct examination about the spaceship the little girl explained that the day care center had taken the kids to a carnival and that the child had been molested on one of the spaceship rides.
"That particular story isn't in this book, but it is packed with many like it. Even the most skeptical reader will find it difficult to deny that they were snookered by the media coverage to some extent, which means someone owes an awful lot of abused children an apology."
– From " 'Witchhunt Narrative' Retells '80s Day Care Abuse" by Wendy Murphy at WeNews (May 23, 2014)
If you know Wendy Murphy from her frequent appearances on cable news channels, variously labeled as "legal expert," "former sex crimes prosecutor" or "victims advocate," then you aren't surprised to see her so confidently weigh in on Cheit's book. Neither are you surprised to see her so casually disdain the facts of the case. Take, for instance, her analysis of the Duke lacrosse case: "I never, ever met a false rape claim, by the way. My own statistics speak to the truth."
See also "Why Cable News Never Punishes Liars" by Alex Pareene at Salon (Aug 12, 2010) and "The Wendy Murphy File"at Durham-in-Wonderland (Dec. 31, 2006).
So Ofra Bikel's "reputation was challenged" by "Innocence Lost"? What does that mean? The same "Innocence Lost" that led to her winning a John Chancellor Award, a duPont-Columbia Award and an Emmy?
Murphy then cherry-picks the spaceship anecdote as if the child's having earlier visited a carnival somehow confirms that she "had been molested on one of the spaceship rides."
Was the carnival similarly responsible for Witness A's testifying that Kelly put a candle and a burning flower stem in his "number two"…. that he was on a tugboat with Kelly…. that Kelly tried to shoot an apple off another child's head….that he and the other child were hung up in a bag in a tree?….
And was it responsible for Witness B's testifying that Kelly made him put a Magic marker in another child's butt… that Kelly tried to push him onto a fire in the woods…. that he saw a lion and a "real bear" in the woods…. that Betsy Kelly ran around the day care brandishing a knife?…..
And what about Witness C's testifying that Kelly put his gun in her mouth…. that Kelly gave her pills that made her sleepy….. that another day-care worker beat four babies until blood came out of their eyes?….
Must have been some carnival.