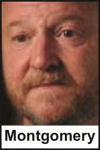 Jan. 31, 2012
Expert vouching.
That odd little legalism is the crucial issue in Junior Chandler's latest – and perhaps last – shot at justice. Durham attorney Mark Montgomery has just filed an appeal on Junior's behalf in the N.C. Supreme Court.
In Junior's 1987 trial in Buncombe County, the prosecution ran out no fewer than six expert witnesses, including three pediatricians.
Each expert testified that Junior's alleged victims had in fact been sexually abused "as they described" – but none could cite definitive physical evidence on which they based their validation.
In the years since, higher courts have seen the reversible error of those ways. Expert vouching is now inadmissible in the absence of physical evidence "diagnostic of" – not just "consistent with" – sexual abuse.
The case against Junior was weak and weird on all fronts. No credible eyewitnesses or physical evidence. No storyline that made a lick of sense. (Although prosecutor Bill Hart must have liked the kidnapping-and-boat-ride scenario – he called on it again four years later in the Little Rascals trial.)
Only four children testified against Junior, accounting for less than 2 percent of the 1,407-page trial transcript. Some claimed to have been abused by… Pinocchio. And jurors never heard from those children on Junior's bus who denied seeing abuse.
Just how important was expert vouching in imposing Junior's two consecutive life sentences?
On all charges supported by expert vouching the jury found him guilty. On all charges not supported by expert vouching it found him not guilty.