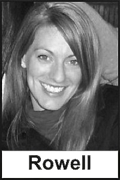 April 27, 2012
Friday news roundup:
■ Darkness to Light, the Charleston-based nonprofit with the goal "End Child Abuse," has responded to my request to disassociate itself from one of the last promoters of the ritual-abuse day-care hoax. This is from Erika Rowell, program coordinator for D2L: "After taking a long look at the Survivorship website we have decided to remove it from our resource list."
■ The North Carolina Supreme Court's latest release on petitions allowed and denied included no ruling on Junior Chandler's appeal. Next possible release date: June 14.
■ The New York Times reports a jarring increase in the number of retractions published in scientific journals. The Times focuses on heavyweights such as Science and the New England Journal of Medicine, but I have to wonder whether – OK, hope that – this phenomenon might one day extend to the likes of the Journal of Child Sexual Abuse, the Journal of Psychohistory and Treating Abuse Today, all of which failed to apply professional skepticism to the abuse fantasies of their contributors.