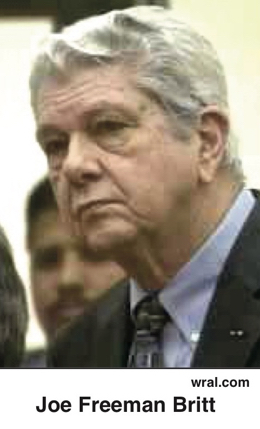 May 8, 2015
"A new investigation by the governor into 'culpability' has some concerned that he may be caving to the political pressure inherent in the pardon process – particularly given the exhaustive review and judicial imprimatur that the (Henry) McCollum and (Leon) Brown cases have already received.
"The original prosecutor, Joe Freeman Britt, has publicly opposed any pardon for the men. 'There is no doubt in my mind that they're not entitled to a pardon, and there in no doubt in my mind that they're not entitled to compensation for the taxpayers,' he said in the March (16) New York Times story.
"But attorneys involved in the case and other who work in this area say that the governor's work has already been done for him.
" 'A district attorney would not have consented to their innocence, and a judge would not have put innocence in their order, if there was any level of culpability,' said Chris Mumma, executive director of the North Carolina Center on Actual Innocence…."
– From "Begging for a pardon: Why some of the wrongfully convicted could go penniless" by Sharon McCloskey at NC Policy Watch (May 6)
Now that Gov. McCrory has returned from the Global Gourmet Games, perhaps he is at last bringing his 'culpability' investigation to an end. But the question remains: Why did he open it in the first place? Why was it appropriate to add eight months to North Carolina's brutal mistreatment of McCollum and Brown? Surely, it wasn't an effort to satisfy the notorious Joe Freeman Britt!