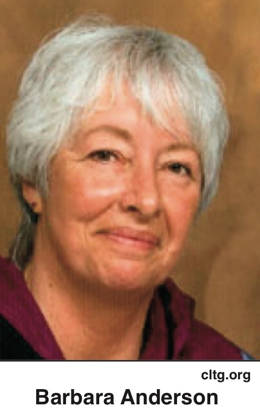 Oct. 22, 2015
North Carolina isn't the only state that has failed to mitigate – however little and late – the injustices it inflicted during the "satanic ritual abuse" era.
In Massachusetts, the Fells Acres Day Care case of 1984 resulted in the conviction and imprisonment of Violet, Gerald and Cheryl Amirault. Even more than in other such cases, the prosecution was gratuitously and unceasingly hateful. In 2002, at the urging of District Attorney Martha Coakley, Acting Gov. Jane Swift refused to sign the parole board's unanimous recommendation of commutation. (At least voters managed not to rewardCoakley, with either a Senate seat or the governorship.)
In 2004, Gerald became the last of the three Amiraults to be released, but his parole carried numerous restrictions.
Barbara Anderson, a longtime advocate, provides this update:
"Gerald's parole conditions became more burdensome over the years as real sex crimes were committed in the commonwealth: polygraph exams; exclusionary zones (towns he isn't allowed to enter); a ban on leaving the state without a permit that must be voted on each time by the parole board (and then for no more than two weeks). For years his monthly GPS surveillance fee was $380; this has been dropped to $80 for parole supervision.
"The harshest provision seems to be the ankle bracelet, which keeps him from wearing shorts in the summer or ski boots in the winter, from swimming at the beach with his grandchildren. He has to keep a log of everywhere he goes outside his house."
During last year's gubernatorial campaign, Republican candidate Charlie Baker told Anderson that if elected he would address Amirault's plight. Baker narrowly defeated Coakley, but so far he hasn't followed through.
Anderson again calls on Baker "to remove the bracelet from Gerald's ankle, to drop his curfew, to allow him to get a job and to start helping his wife earn money to pay the mortgage acquired during his defense.
"Just call the Sex Offender Board and ask to have him re-classified from Level 3 to Level 1 to ease his restrictions. Or ask them to vote to take him off parole…. Otherwise he'll be suffering unfair indignities until 2024.
"Clearly there is no way for Massachusetts to make up for 30 years of injustice. 'Pardon' is the wrong word, since the Amiraults did nothing wrong, but it may be the only remedy since governments don't usually do 'apology.' "
If Gov. Baker should belatedly rouse himself to unshackle Gerald Amirault, might his fellow Republican governor in North Carolina – or that governor's would-be successor – take notice? The Edenton Seven may not suffer the continued punishment still visited on Amirault, but their lives too were forever and indelibly damaged by the state.